IMOGEN THOMAS
Imogen was born in 1982 in the town Hainel South Wales.
At 21, was crowned Miss Wales.
She has degrees in psychology and nutrition.
Program: participated in the seventh season (2006), survived 86 days at home.
Hobby at home: do everything, but everything, bra, as this fitness training.
After the program: Imogen appeared at the gates of magazines like Playboy and Maxim and conducted affairs with players like Cristiano Ronaldo and Jermaine Defoe.
Last year infected swine flu was put insulation.
We know some people who stick to the fun to be with her there.
Love?
Revolving network home some of her sex tapes.
Do not give you a link to it.
Search alone.
SOPHIE READE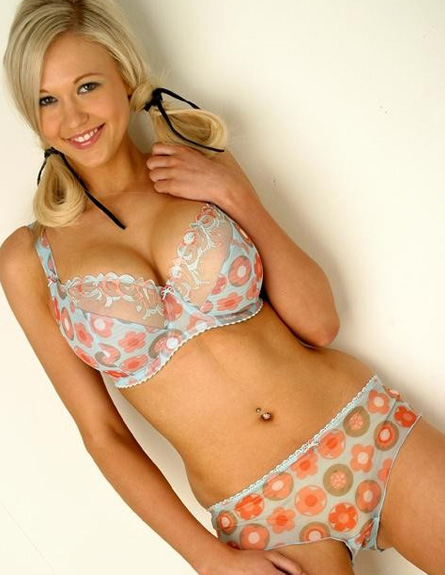 Sophie was born in 1989 in the town of Cheshire, she worked as a model naked British tabloid's offering motorcycle competitions.
Program: tenth season won (2009).
Hobby in: Parties F. Igamut the boys' room, without P Jigme.
Conducted several novels of her time at home.
After the plan: after winning the final went to live at her parents pose nude and full Abmgiznym various parts.
Also the name attached to several football players (less senior).
In addition to a fund set up her blog to support the British fighters who are serving in Iraq have already raised £ 10 000 with nude photos (that can be found very easily online.)
As soldiers, thanks
Aisleyne horgan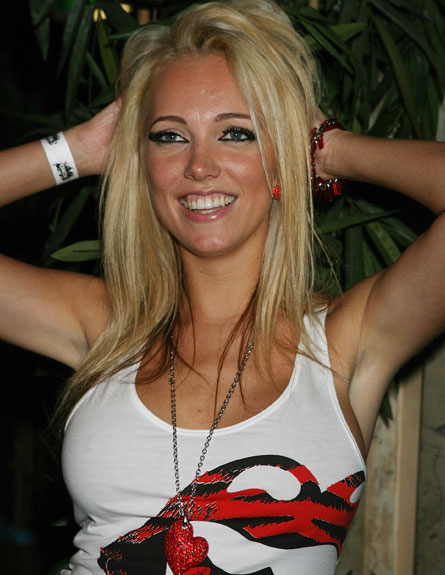 was born in London in 1978.
At 16 she ran away from home and moved to the shelter for youth at risk and worked as a model showrooms.
Program: Third Place Seventh Season (2006).
Hobby at home: a minimum dress to dance and cry, much.
After the program: Aslin became one of Britain's major stars.
She appeared in guest roles in dozens of programs and movies, a calendar issued clothing company launched its name.
According to the rumors was engaged to a former boxer Mike Tyson for his wife and made the football of Peter Crouch to part with him after revealing Laitunims. M. He sent her sexual Sim
Top Big Brother Organization.
These days ending 12th season of the program broadcast on CBS.
American plan a little less sexual nature of the British version, and usually the winners or winners are the types of "simple" integrate a variety of programs than the U.S. morning, less nude models .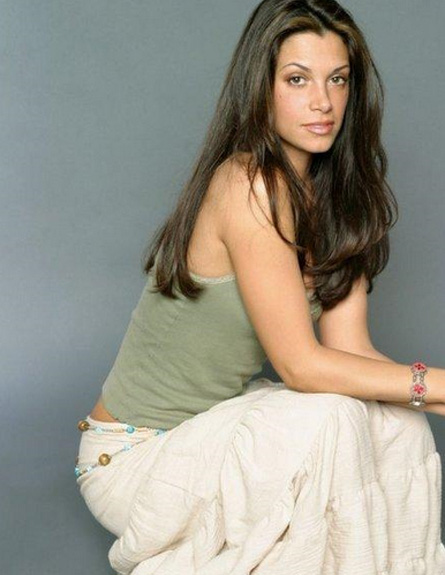 Lisa was born in New York in 1974.
Before the program was working as a model bartender in Manhattan while trying to develop an acting career, how cliche.
Program: Won third season (2002).
Hobby in: mostly talk about herself a lot.
After the program: has appeared in several episodes of the "Entourage" and "SS Vegas" but not really developed a career.
Tried (and failed) to enter the VIP-version of the program.
Since the trace disappeared.
Italy
Country where the Big Brother program has the highest ratings in Europe and starred in the most successful career after the program (running for 11 years).
If the British version emphasizes the American version nude models prefer the "girl next door," Italy are a gorgeous models eventually find themselves Berlusconi's sex parties

.
CHRISTINA DEL-BASSO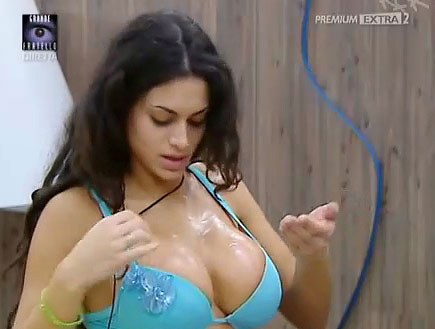 Christina was born in 1987 in the city and thin.
Before the plan was a student who worked in modeling and participated in clips of Italian singers.
Program: third place was the ninth season (2009).
Hobby at home: clean, lubricate and especially show off her chest (and no, he's not real.)
After the program: Christina did not really too much year after its bold plan Aachahkelipym home on its Web site promising that she was not going anywhere.
By the way, is single and looking.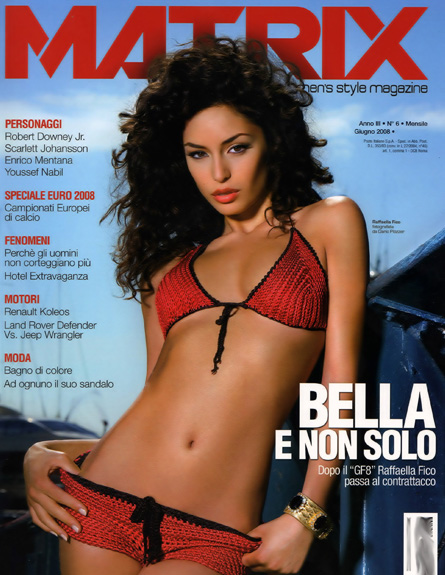 Raffaele was born in 1988 in the city of Naples.
Worked as a model before participating in the program.
The program includes 64 days survived the eighth season (2008).
Hobby at home: showers with her friend to Benedetta.
After the program: one year after the program offered her virginity Raffaele the Lmchiraabaenternat no less than a million euros, but ultimately it did not materialize (not due to lack of bids.)
A few months later has been observed with footballer Cristiano Ronaldo an exotic vacation (based rumors have it even if the child in question).
Apparently he got it for free at the end.
Australian version is very similar to the British version.

Almost all the participants are young people, surfers, drunk horny.

She is considered one of the best versions of the program due to sexuality as sex between the various participants (there are even adult version).
KRYSTAL FORSCUTT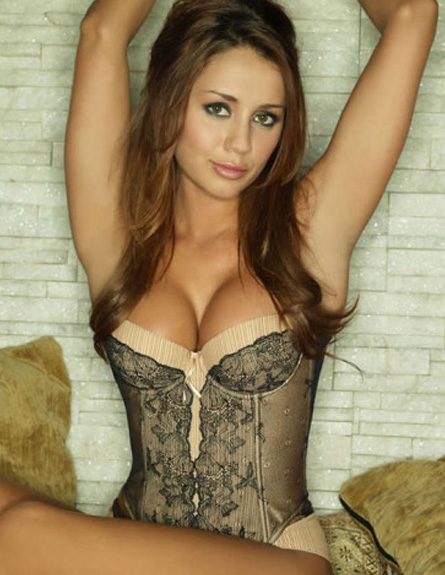 Crystal was born in 1986 in the Gulf Batman.
Before the program, posed a number of magazines and even played a computer game Need For Speed.
The program includes 92 days survived the sixth season (2006).
Program also attended her mother, she had her breast augmentation.
Hobby in: dildo games with two girls in bed, really.
After the program: After the success the program has become crystal model home Zoo Weekly magazine and left the men's campaign particularly transparent lingerie.
Big Brother Brazil is the most observable program after the football broadcasts.

Last year's final world record was broken when he enrolled in no less from 154 million votes by SMS.

Program winners receive immediate contracts often enjoy a longer career Mbmadinoat others.
GRAZI MASSAFERA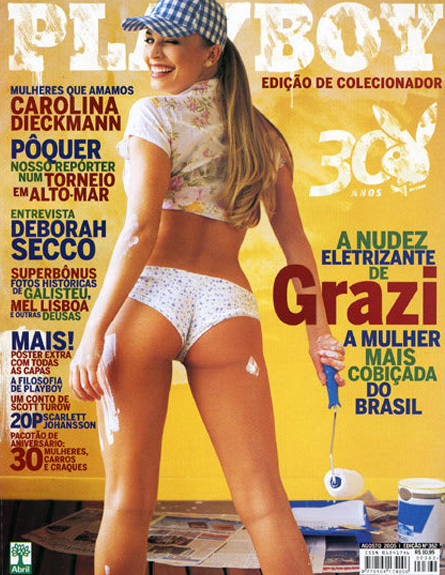 Gerazi was born in 1982 in Paraná, Brazil.
Before participating in the program won the Miss Paraná and even took third place runner up Miss Brazil.
Program: won the fifth season in second place (2005).
Hobby in: girl talk while changing clothes, what they say we do not know, but
Apparently it interesting with it has 700 thousand accesses Bio Reclamation.
After the plan: become a huge star.
Signed a huge contract with the largest network in Brazil wanted to make her next antenna (remember her?), But the contract was canceled after a year after her nude photos Playboy Brazilian (found the link, but it's too hard to watch. If you must, we are counting on you
find myself).
Gerazi already managed to play quite a few programs and movies and also owns fashion chain.
Philippines
Philippine version of Big Brother is most successful in East Asia, and everyone who came out to see content from Japan, Thailand, etc., know they are doing everything extreme.
Philippines has the greatest amount of programs a big brother.
They even have a youth version of which go to children aged 15 version of "Survivor" competitors to enter a period of 5 months.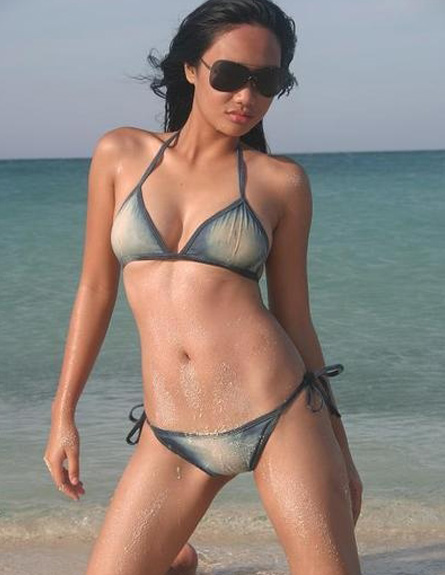 Princess (her real name, and is not really a princess) was born in 1987 in Osaka, Japan, Filipino family, but fled to return to the Philippines after discovering that her mother works Geisha High School (a type of Japanese escort.)
Before the program was working as a receptionist interpreter.
Program: lost in the final of the fifth season (2009) after not less than 118 days at home.
Hobby in: truth, we have no idea what's going on here.
We do not understand Filipino, still, it's really funny.
After the program: a brother became a big serves, the version of the TEENS stars in the gossip columns with all kinds of people that maybe my grandmother's caregivers know